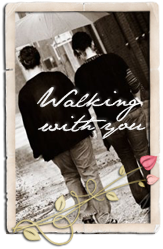 Chapter 8 is about getting out of the pit.
I do not feel like I have been in a pit during my whole time grieving, just on some occasions I feel as if I'm hanging on the edge by a thread and I am leaning on God to pull me out. I do believe that Lilly is in heaven and I hope to join her one day. I do not feel like I can say I will join her one day because in my mind I feel I have to earn the honor to be chosen to enter the gates of Heaven. I feel her around me and I do believe and feel she is watching over us and is a part of our lives just not in the physical sense.
WHAT MEMENTOS DO YOU HAVE OF YOUR CHILD? OF YOUR PREGNANCY?
We have her hand and foot prints that my husband and I made the day after she had passed away. During my pregnancy we were given a tree of life decorated with tiaras and tulle and little trinkets that we placed in a pink box that was provided to us. I plan on taking pictures eventually and sharing each of the gifts we received, just have not gotten around to it yet. I have my bracelet that matches the one we buried with Lilly. I plan on making a scrapbook with the help of my dear friend and awesome scrap booker Lynsey. I also plan on making the shadowboxes for her funeral flowers that I saved and dried. We have her blankets, wash cloths, clothes, car seat, and bassinet. The funeral home gave us the pillow that was too big to go into her casket and we plan on having her name embroidered on it someday. We kept all the tags from her dress, stockings, and shoes that she was buried in. Most importantly we have her pictures. I have pictures of when I was pregnant with Lilly and the clothes I wore. We also have the 3D/4D ultrasound pictures that we did on two occasions while she was in utero as well as the initial ultrasound pictures. They only gave us of her arm and her leg. There are also the NILMDTS DVD that means so much to us to have.
WHAT HAVE YOU DONE WITH THEM?
I plan on putting them altogether in a hope chest that was given to me by Jim's Grandmother for our wedding. When I am ready to pack it all away I want it to go in a place that I can easily pull them out of when I feel the need to do so. The box that was given to us for Lilly's shower I have kept the trinkets from her tree of life. I plan on adding the cards we received as well. As for the shadow boxes I plan to make those will be hung up and the scrap book will be added to a collection and to be easy to access as the kids love to look at her as well. I plan on putting up photographs of us as a family. She will definitely always be a part of our lives. I am sure this will bring up questions in the future but I am ready to answer those. I love to talk about Lilly and say that I have FOUR children. I can not wait until someone asks me just so that I can say we have four children. Though Lilly is in heaven, she is still my child and though her life was brief I will talk about her just as I do with all my other children. I'm excited to talk about her, yes I have to explain that she passed away but I am OK with that. I really just like acknowledging to the world that I have four children and I like for as many people to know that as possible, as silly as that may sound.