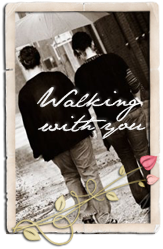 Walking With You is an outreach of
Sufficient Grace Ministries
, led by Kelly Gerken. We are a group of mothers who have lost a baby or child. We gather together from different places on our journey, each month to share our stories, to encourage, and pray for one another as we walk this path together. Our hope is that you will be comforted when you join us here...and maybe that we can offer some grace for the journey as we look to the Lord for comfort and strength.
4. Where is my child now?
Matthew 18:10 and 19:14 state it true. I believe that Lilly is in heaven with Our Father. There is no doubt. I hope to one day join her. I like to imagine she's with all our loved ones that have passed, playing with the children that our families and friends have lost. I believe all who have died will one day be with the Lord.
In II Sam 12:15-23 I can relate to how David's point of view while his son was alive and after. I completely agree when he said "the Lord MAY be gracious to me and let the child live". I always believed God could heal Lilly, not that He would, but that He could. I really needed to read this scripture today as I have not been taking very good care of myself as far as eating and sleeping go. I realize that nothing I do or don't do is going to bring Lilly back. There is no need to suffer more than I already am.
5. Can I ever understand WHY?
I know that I will never understand why, which may be the reason that I really don't ask why. Dwelling on the why's will not bring Lilly back to me. She is with our Lord and I am ok with that. God needed her. Lilly was here only for a short time, whatever the reason may be is not for me to fully understand or question. I could go in circles all day long trying to wrap my brain around something I don't believe I am meant to understand. It is what it is. This was the path set before my husband, my 4 children, and I. Who am I to question Him.
6. How can God help me deal with losing my baby?
I believe God can comfort me, if I let him. I just need to keep my heart open to Him as I always have and let Him wrap His comfort around me. I have felt His comfort in so many ways throughout my life especially more so recently. I believe He also has and continues to send people into our lives for comfort. God did not put us here alone for a reason. He wants us to take comfort in each other and to help each other and to accept help. I've had to learn recently that it is ok to lean on people and to accept offered help, and I'm slowly learning to ask for it myself without feeling ashamed.
I don't know if you have ever heard the story of the three men who were stranded in the ocean and they pray to God for a rescue and a boat comes along and one of the three men get in. The third man says "No, my God will save me". Next, comes a helicopter and the second man gets in, but the third man refuses again. Finally the man ends up dying in the ocean and when he comes before the Lord, asks "Why did you not save me Lord" and God tells the man, "I tried to answer your prayers, I sent a boat and a helicopter" So God may answer our prayers in ways that we may least expect. I believe God is in everything around us and working through others as well as through myself.
I really would like for people just to accept that this is the person I am now. I am and forever will be changed from losing my daughter. I don't need to be "fixed" or "cheered up" I would like to just be accepted. That my grief is a part of who I am now, and while it may consume me from time to time, to just allow me to feel every emotion. That is comforting to me.
I am also comforted by others, when they talk about Lilly. It makes me so happy to hear her being talked about. I want her to always be remembered. We want her memory to live on. We want her life to be bigger than her death.