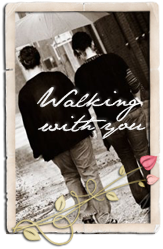 To read previous posts on Walking With You, please click here:
Walking With You
.
Walking With You is an outreach of
Sufficient Grace Ministries
, led by Kelly Gerken. We are a group of mothers who have lost a baby or child. We gather together from different places on our journey, each month to share our stories, to encourage, and pray for one another as we walk this path together. Our hope is that you will be comforted when you join us here...and maybe that we can offer some grace for the journey as we look to the Lord for comfort and strength.
We had known that Lilly's time here with us would be limited. I was on IF mode until she was gone from our world. I still have hope, its just a different kind of hope. My initial response the moment Lilly went to be with Jesus was comfort and relief. The last couple hours she was alive were difficult. She may not have been in any pain, but seizures are very uncomfortable to watch. I could not stand the thought of her being in any pain, I wanted her to be at peace. I told that it was ok if it was time for her to go. I told her "Lilly, its ok, you can go" So when she went to be with Jesus, I was at peace.

I do not blame God, nor am I angry with Him. I cannot be. Everything surrounding Lilly's life was positive and good. God is positive and good. I do not wish to associate any animosity or negative feelings with Lilly's life because there was so much good that came from her short time here with us. Getting angry at God will not bring my baby girl back to me. And I need to be able to lean on God, I cannot do that if I am angry with Him. Now I just need to hold fast to the hope that I will one day be reunited with Lilly in Our Lord's Kingdom. I feel God blessed us with Lilly. I cannot overlook the fact that He has bestowed many blessings in many forms throughout the course of my life. I feel to reject Him means that I reject my daughter's spirit, and the hope of one day joining her when the time is right.
I have not felt the denial stage of grief. That may be partly due to knowing that our time with Lilly would be limited prior to her being born. I feel I can not deny our loss, because to do so would be to deny Lilly and her existence. I was telling my husband just this morning that the pain is worth remembering her. If to be pain free means forgetting her and not thinking of her or memories I have of her, however few they may be, I welcome the pain. I love her that much that I am willing to suffer this lifetime of pain in missing her just to remember her.

The hardest thing to face about my loss is I can not hold her whenever I want to. The milestones I'll miss out on with her. From her first steps, to her first day of school, to graduation, and her wedding. I can not hear her voice change from cooing sounds to sentences. I'll never know what she would have looked like throughout the stages of life. I'll always wonder, but I'll never know.
I have to be honest. Though I know that it was not something I would have purposely done to any of my children. And I would tell another mother going through this same journey that it is NOT her fault. I can not help but blame myself from time to time. Ultimately it was MY body that failed Lilly whether purposely or not. However, I realize that this does more harm than good. This will not bring Lilly back. This will only bring me down. Feeling sorry for myself is not going to make this any better. I am ok with taking the blame, however, I am working on forgiving myself. Its not something I want to be talked out of when I feel this way. Only on my very difficult days do I blame myself and allow myself to wonder, what it was I did. Even though I feel VERY STRONGLY that no mother who had a baby with anencephaly is to blame. I just can't practice what I preach in this area. Its fresh and someday I will be better about not blaming myself.
I thank God for Lilly and the time He allowed us to have with her. I praise Him for allowing me to be chosen as her mother. To carry her, to love her, all my life. I will cherish Lilly forever. Lilly was nothing short of amazing! She did so much in her short time here on earth. She was at peace when she was here with us, just enjoying every breath and every moment. So content and peaceful. And happy!!! The picture I have under the heading of her blog truly captures her essence, who she was while she was here (thank you Michelle)!
I do get sad about missing Lilly, very sad. But when I see her picture or think of time I spent with Lilly I can smile and cry happy tears.