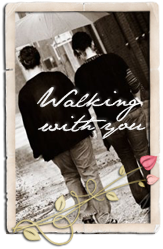 To read previous posts on Walking With You, please click here:
Walking With You
.




Walking With You is an outreach of
Sufficient Grace Ministries
, led by Kelly Gerken. We are a group of mothers who have lost a baby or child. We gather together from different places on our journey, each month to share our stories, to encourage, and pray for one another as we walk this path together. Our hope is that you will be comforted when you join us here...and maybe that we can offer some grace for the journey as we look to the Lord for comfort and strength.

Lilly Elizabeth was our 4th child. We found she had anencephaly at 21 1/2 weeks gestation. Although anencephaly is an NTD that is "incompatible with life" we got to see and get to know Lilly outside the womb for 6 days, 5 hours, and 30 minutes. Our hospital experience was awesome. We've delivered our other 3 children there and LOVE it! We didn't know what to expect this time around, but we were treated graciously and with such kindness. The staff went out of their way to allow our other 3 children to meet Lilly Elizabeth not one day but two days despite their restrictions due to flu season. We didn't make ANY arrangements prior to Lilly passing because we wanted to focus on her living. With the exception of choosing the funeral home and giving the funeral director a heads up on our situation. We did not have a memorial service for Lilly. We had a private mini viewing for a handful of family members and then we had a grave side service that was given by the priest at my church. We had the picture of Lilly located at the top of her blog blown up and placed on an easel at the ceremony. We had gone to the flower shop that morning to pick out a lilly to put on her arrangment and they only had ONE lily open which just happened to be YELLOW which was the color of the dress we were burying her in.
Lesson 2:
"So Many Question"
1. Where do I go to find the truth?
We did an online search the day we found out about Lilly's diagnosis. I read stories of other families who had gone through the same journey at
anencephalie-info
. The website also had information on anencephaly and we found it very helpful.
We asked my doctor questions and he answered them to the best of his ability. He was hopeful in that he said he has seen babies with anencephaly last weeks and even mothers who got to take their babies home.
I joined a support group on yahoo called
AnencephalyBlessingsFromAbov
e
where I met and discussed with many moms going through the same journey or who have been through the same journey of delivering a baby with anencephaly. This group was where I felt satisfied I got most of my answers.
Ps. 19:7-10 reminds us that the Lord's plan is perfect and that he makes no mistakes.
II Tim 3:16-17 that the Bible was written from the word of God and that we should turn to the bible for help so that we may be equipped to handle what it is we are needing assistance in dealing with in our lives. When we feel lost we should turn to His word for inspiration and guidance.
2. Where does life come from?
Gen. 2:7 In this verse God is giving man life by forming him from dust and breathing into him life.
Ps. 139:13-16 I believe this is saying God knows us and our life's journey before we are formed in the womb. He knows all and knew that Lilly's time on earth was going to be limited and that I would carry this child that I would be returning to Him so soon. He knew us before we knew ourselves.
He carries us all, through it all

He sustains us and will do so as long as we shall live, through trials and tribulations, heartache and loss of a child or loved one. He carried me through this journey with Lilly Elizabeth and He will carry me long after. Through sickness and fatal diseases, He will see me through it all. He will see us all through whatever life may put us through.

I believe God carried and sustained Lilly from conception to the point of her return to Heaven. He was with her up until the moment she left her body to be with Him.
3. Why was my baby to weak to live?
This question is actually perfect for today. I've lately been somewhat blaming myself for what happened to Lilly because in the end it was MY body that failed her. Reading John 9:1-11 states that the man who was born blind was not born this way for the sin of his parents. Therefore, according to this I can not blame myself for sins I may have committed or for my body failing Lilly. It was no fault of the parents. The man was born blind so that God could work through him. I believe part of Lilly's purpose was to have God work through her as well as through our family. This confirms it, though I am not sure I can't stop blaming myself fully.
II Cor. 12:9 I believe this says that we may not always get the answers we want. We may not always be spared the pain from a loss such as ours, but He is with us always, and will carry us through so we can lean on Him through our despair and sorrow.
Mt. 18:8b I believe this verse is stating that it is better to walk through our lives crippled for whatever reason, grief, loss of limb, and live righteously for the Lord, than to live life without being crippled and without our Lord and be thrown into the depths of hell.
I believe this verse also makes it clear that eternal is more important to our Lord than the physical aspects we so richly and quickly cling to.
To be continued....