Walking with You- Meeting Our Babies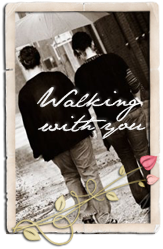 Walking With You was created by Kelly of Sufficient Grace Ministries to help support those who have lost a child. Together we share our stories, helpful information, scriptures, encouraging words, prayer requests, and more. To join in on Walking With You please visit Kelly's blog.
We had scheduled my c-section for Monday, February 22. 2010 at 12:00. We arrived at the hospital at 10:00am. We were hoping for a non busy day for the hospital so that any restrictions the hospital may have had would have been easier to work around. The most important, being able to bring Lilly's siblings in to come meet her despite the H1N1 restrictions of NO CHILDREN being allowed to visit. As we didn't know what to expect and our time with Lilly was expected to be extremely limited, delivering on a slow day would have been ideal.
Unfortunately that was not the case. My c-section was not performed until around 2pm. Lilly didn't seem to like the monitors and kept kicking where they were at to get them off her. The nurse would find her heart rate and then Lilly would kick it off. This continued between Lilly and the nurse during the duration of our wait for the c-section. I was having regular contractions that made me confident had I not chosen the day for her delivery, it may have very well been that day anyway being that I usually deliver at 37-39 weeks and I was 2 days shy of being 39 weeks.
Our photographer Michelle from NILMDTS and Rachel's Gift, and Father Michael were both in the room with me and my husband Jim. God Bless them!!! They arrived close to 12:00 and had to wait with us. Patiently I might add, they were such good sports. I will be eternally grateful for their kindess and support during that time.
The thought of going through surgery was becoming more nerve racking with time. I was trying not to panic because I had chosen c-section for one reason, it gave Lilly a higher chance of being born alive!!!
The time finally came where it was time to go into surgery. It was hard and I panicked, because I didn't know what to expect but mostly because I was on my way to possibly saying Goodbye to my daughter!!! This was it, there was no turning back! I prayed until the end for the Lord to spare Lilly and take me instead. I would gladly have taken her place. I was not ready to say goodbye.
Lilly was born at 3:20pm. I was a little out of it but have been told by Dr. B and another Dr. and my husband that Lilly came out crying which is very unexpected with babies that have anencephaly. My husband had to administer a little oxygen to stimulate her breathing, but after that Lilly did not have any artificial assistance. We were not going to take any heroic measures to save her life as we just wanted her to be comfortable, and we felt that if we had gone that route, it would have made it harder to say goodbye and it could possibly have made it harder on her. We wanted her to stay with us but not at the expense of her feeling uncomfortable. We just couldn't bear her fighting to let go while we were fighting to keep her here with us. We just did not want to cause our daughter any unnecessary suffering.
My husband brought her to me and I just thought to myself "She is beautiful" Words can't describe just how beautiful she was. I could not take my eyes off of her. There are not enough words to express the joy I felt in that moment. It is worth a thousand plus words, which none could completely give justice to how special that moment was of meeting Lilly in person for the first time. Its a moment I will cherish for as long as I live!!!!
Lilly's siblings were brought in immediately along with family to meet her. I am so grateful to our Lord for that moment. All I really wanted was for us to be together as a family just once. For all of our children to hold her and kiss her and for Lilly to meet them. I couldn't have asked for more.
She was passed around from person to person. She was cooing and talking all throughout meeting our family and friends who had also waited so patiently to meet little Lilly. I hear stories that she talked with them and you can see in her pictures her mouth is open a lot as if she is talking to the person who is holding her. Lilly met about 30 family and friends the day she was born. My husband held her all night long.
Because Lilly was with us for several days, it would make this post extremely long to go into all the details of those days. We had visitors everyday some to meet Lilly and some who had met her but wanted to spend time with her while she was here. She spent time being held, fed, loved, played with by her siblings. She had a good life. Its too soon for me to post the night she passed away that will come in time. Again as always I appreciate you taking this journey with us. And the details of Lilly's life with us will be posted in the near future.
Lilly was given 2 hours to a day to live after birth. She gave us 6 days, 5 hours, and 30 minutes. And no, I don't get tired of saying that. I am so proud God chose me to be Lilly's mommy.
My advice for anyone going through the same journey is to just trust your feelings. Only you know what is right for you and your family. And what is right for you may not be right for another family. Don't let anyone make you feel bad for the choices you make as it is hard to make the decisions we as parents are faced with when choosing to carry a baby to term who we have been told will not live long after birth.
The keepsakes and the pictures we have as well as blankets Lilly used while she was alive all have helped. I suggest contacting NILMDTS (their link is located under the Click Here section of Lilly's blog). It is great to have those pictures and dvd to look at whenever I miss Lilly too much. They really do help.
love and prayers
Elena